Energetic | Positive | Forthright | Honest | Hardworking and Competitive
Trish Turnbull's 20+ years of being a top producing Nanaimo Realtor has led her to pride herself in knowing Nanaimo, Homes and most importantly People.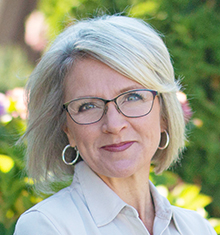 Trish experienced success in many different aspects of life that have all contributed to her success today.
Almost 30 years of community/parent involvement
Her whole life being a devoted colleague, volunteer, friend, sister, aunt and daughter
Trish's biggest and most successful endeavor has been being a mom to her two adult children April and Carter. Their successes say everything about her continued commitment to them…literally, her biggest achievement.
Trish is proud to have had many contributing experiences:
 A member of Canada's National Figure Skating Team
 A certified fitness instructor
Her career in TV broadcasting
Extensive international travel
Volunteering in every community she has lived
Her warm personality is one we trust and love! Clients know Trish listens and concentrates on their needs. Through her many years in the real estate industry Trish says this:
"Real Estate is about patience and knowledge but even more importantly…it is about PEOPLE! Listening to and understanding people's needs, giving them guidance through, what in most cases is the biggest investment ever made, then following through that process at a pace comfortable to them is what I feel makes for a great realtor." – Trish
Children's Miracle Network
Trish is a very proud and regular supporter of the Children's Miracle Network. A portion of every sale she completes goes directly to this invaluable organization.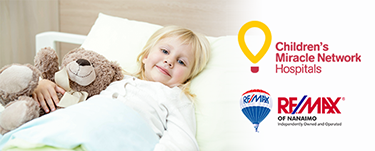 Secret Santa Nanaimo
Trish also prides herself in being part of an amazing group of volunteers that come together each Christmas season to provide a magical Christmas for less fortunate families who otherwise would not experience the magic of the season. This past year was a record year delivering toys, clothes, food and household essentials to 150 Nanaimo families.
If you would like to be a part of Secret Santa Nanaimo, contact Trish.  The involvement could range from sponsoring your own family, donating money for someone to shop for a family, showing up to do the shopping with the donated funds, taking part in deliveries or volunteering as little or as much time as you are comfortable giving.  Anyone who has been a part of this program will tell you how empowering it can be.  Hope to hear from you next season!
 

Because of her quality of service and professionalism over the years, Trish has gained the respect of many of the top producing agents on the Island.
"Trish Turnbull is an agent that I highly regard and I am honoured to have the opportunity to work with her. She provides an extremely high level of service and is dedicated to working in her client's best interests. Helping to assist with some of my clients in the buying process, she is an expert and communicates on a regular basis with my assistant Carolyn Tuson and myself. We have complete trust in her abilities." – Troy Gibson P.R.E.C. – RE/MAX of Nanaimo
"I have been working with Trish Turnbull for the past 2 years now and there is no one I would trust more to take care of my clients and business when I am away. Trish is honest, ethical, trustworthy and always willing to give her professional opinion in the best interest of the customer." – Cory Chapman P.R.E.C. – RE/MAX of Nanaimo